Functional Service Platforms
·
Waterloo, Belgium
·
Hybrid Remote
Clinical Supply Planner
Keyrus Life Science is looking for a bilingual Clinical Supply Planner (FR-ENG) to join their Clinical Supply team based in Waterloo !
Job Description

Keyrus Life Science is looking for a Clinical Supply Planner to join their team based in Waterloo ! 
Within the logistical and demand planning team, the Clinical Supply Planner is responsible to manage, schedule and coordinate supply activities required to deliver clinical studies on time from drug product production to final product release.

Your challenges will be:

Understand capacity management in our client's system and operational relationship into SAP. Manage load levelling and bottleneck scheduling.
Liaise with suppliers, and all the stakeholders of clinical studies (Clinical supply manager, QA stakeholder, labelling team, etc.) to monitor project's progress and to ensure it is following the schedule.
Develop and submit a rolling forecast for the ongoing clinical studies to the CMOs (Clinical Manufacturing Organizations).
Lead and coordinate operational meetings with several levels of management.
Troubleshoot problems that occur during such as capacity issues, delays in activity completion and provide with appropriate action plan and impact on the overall planning.
Develop and manage a planning schedule detailing all tasks required and when they should be completed by to meet study clinical needs and company targets within SAP planning tool.
Profile
Must-have's:

Ideally 3 years of experience in a supply coordination position or operations management.
Project Management experience is needed to understand the ways of working in the different entities, and deal with change management (new tools implementation, adaptation, etc.).
Fluency in English and in French.
Acquaintances with technical tools/ERP systems.
Ability and willing to learn fast within a complex environment.
Rigorous person, able to go from high view to very detailed view.
Work under pressure/stress and tight deadlines.
Written and communication skills; must interact with all levels of management.
Team player able to work well across business operations

Nice to have's:
Knowledge/Experience with SAP.
Good understanding of E2E Supply Chain processes.
Strategical thinker with analytical skills, able to synthesize and take decision.
Capable of challenging ideas and providing feedback in a constructive way.
Be polyvalent and flexible
Analytical mind-set, KPI and Result Driven
What we offer

At Keyrus, thanks to the expertise of our people and external partners, each employee is welcomed with a varied integration program. You will join a dynamic and international environment with enthusiastic and professional colleagues.
We invest considerable time and resources in training our staff (technical and non-technical courses) to continuously support you in your personal and professional growth. On top of this, you will receive a complete salary package including attractive extra-legal benefits (company car, petrol card, meal vouchers, group insurance, hospitalization…) based on your background and experience.
Who we are

Keyrus Life Science is an international Consulting, Contract Research Organisation and Functional Services provider with a reputation for transparency and integrity, highly focused on being able to deliver with excellence. Our 'human' approach to service provision is what differentiates us from our competitors. Combined with our high caliber staff, this approach has allowed us to become a key player in clinical research.
At Keyrus Life Science we're proud of our commitment to delivering services of the highest quality, not only skillfully, efficiently and reliably, but also with sincerity and genuine care for our clients' projects, priorities and reputation. Thus we maintain and advance our vision and our standards, all the while ensuring that we serve your interests better
From early- to late-stage drug development, our range of services includes: Project Management, Clinical Operations, Pharmacovigilance, Quality Assurance (GxP), Regulatory Affairs Strategy & Support, Data Management, Medical Review & Coding, Biostatistics, Medical Writing & Medical Information, Real World evidence services.
Department

Locations

Waterloo, Belgium

Remote status

Hybrid Remote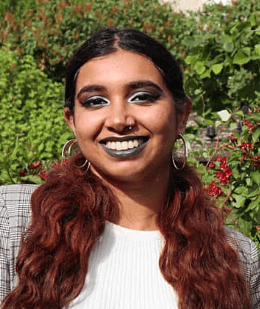 Contact
Pria Khairul
Talent Acquisition Specialist – Human Resources
Workplace & Culture
Our offices are the place where you are always welcome when you are not working on client's site or from home. Every single person that joins us is met in a personal and unique way.
What is really common to all of us, is the envy to contribute to the improvement of people's health. Every employee being part of Keyrus Life Science is therefore fully committed to making the world a better place to live.
With us, you will be part of our family and feel our human approach culture as of Day 1!
Functional Service Platforms
·
Waterloo, Belgium
·
Hybrid Remote
Clinical Supply Planner
Keyrus Life Science is looking for a bilingual Clinical Supply Planner (FR-ENG) to join their Clinical Supply team based in Waterloo !
Loading application form
Already working at Keyrus Life Science Belgium?
Let's recruit together and find your next colleague.