Walloon Brabant
·
Hybrid Remote
Global Medical Information Consultant
You are a Medical Affairs professional and you want to take your career to the next level? This is your sign!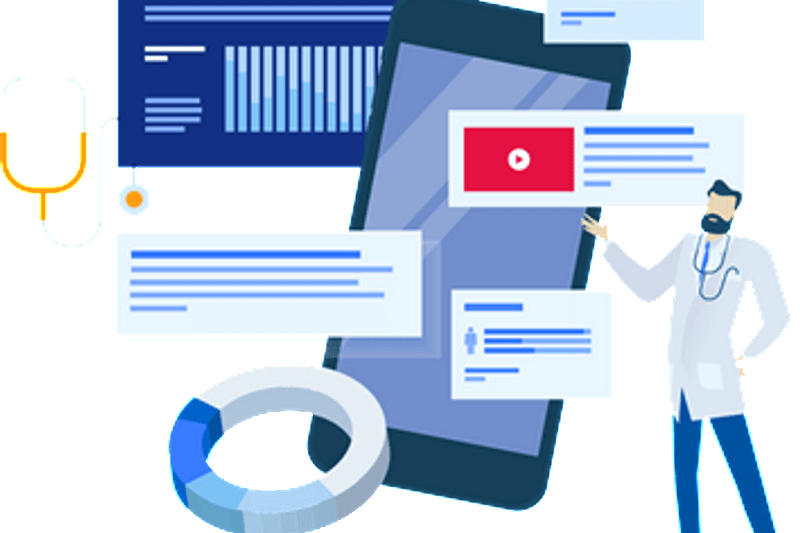 What we offer
Joining our consulting team in Belgium means giving your career a step forward. Thanks to the privileged partnership we have with our well-established clients, leaders in their domain, we offer our consultants unique projects to develop their skills, and put their professional experience in the pharma industry on the fast track.
As an expert on the client side, you can count on us to support you at each step of your project thanks to regular touch points with our Key Account Manager. We then also carefully choose with you what would be your next assignment that is matching your career goal whether it is in Consulting or in one of our Functional Services Platforms.
We invest considerable time and resources in training our staff (technical and non-technical courses) to continuously support you in your personal and professional growth. On top of this, you will receive a complete salary package including attractive extra-legal benefits (company car, petrol card, meal vouchers, group insurance, hospitalization…) based on your background and experience.
Job Description
Keyrus Life Science is looking for a Global Medical Information Consultant (Medior) to join our consulting team for a client project based in Walloon Brabant (Belgium). 
The main purpose of this mission is to ensure professional handling of external Medical Information (MI) questions, delivery of timely MI within the framework of client's policies, legal and regulatory expectations. This includes ensuring process and case documentation.
Your challenges will be:  
Development and Maintenance of standard letters; management of the process for receipt and resolution of questions not dealt with in standard letters but considered as MI queries, maintenance of appropriate systems and tools for management of Medical Information, reporting on Medical Information activities (volume, issues...), appropriate communication of safety issues raised via medical queries.
General support and coordination to ensure accuracy of reply to LOCs for all queries that cannot be addressed locally.
Contribute to ongoing improvement of this process, being influential within Medical Affairs in anchoring this process, through appropriate engagement with Medical Affairs players. Signal issues to the management with non-respect of the MI process.
Develop, review & communicate medically relevant insights to Global Medical affairs on the questions received and any trends or gaps observed.
Lead the Medical Information booth at selected congresses.
Profile
Hard Skills
1 to 3 years of experience in pharma industry, preferably Medical Information/Affairs in a Local Operating Company
Vaccine Medical Affairs experience in pharmaceutical industry
Scientific writing / literature searches in a clinical (R&D) setting (application of industry code of practices)
Education, Methodology & Certification Requirements
PhD or MD in Pharmacy, Biomedical Sciences, Life Sciences or equivalent with some publications in peer reviewed journals
Solid clinical/therapeutic knowledge, pathophysiology, pharmacology and pharmacotherapy knowledge

Soft Skills
Strong English scientific/medical writing skills are essential to generate MedicaI Information content
Communicate clearly, concisely, accurately and completely with the ability to flex communication style
Rigorous and disciplined approach, well structured and organized, with eye for details, analytical skills
Self-starter
Customer oriented
Team player
Able to operate effectively in multicultural matrix organization
Influencing skills are essential in obtaining the information from other departments in a timely matter and to obtain review and approval by other people involved in the MI process



Who we are
Keyrus Life Science is an international Consulting, Contract Research Organisation and Functional Services provider with a reputation for transparency and integrity, highly focused on being able to deliver with excellence. Our 'human' approach to service provision is what differentiates us from our competitors. Combined with our high calibre staff, this approach has allowed us to become a key player in clinical research.
At Keyrus Life Science we're proud of our commitment to delivering services of the highest quality, not only skilfully, efficiently and reliably, but also with sincerity and genuine care for our clients' projects, priorities and reputation. Thus we maintain and advance our vision and our standards, all the while ensuring that we serve your interests better.
From early- to late-stage drug development, our range of services includes: Project Management, Clinical Operations, Pharmacovigilance, Quality Assurance (GxP), Regulatory Affairs Strategy & Support, Data Management, Medical Review & Coding, Biostatistics, Medical Writing & Medical Information, Real World evidence services.  
Locations

Walloon Brabant

Remote status

Hybrid Remote
Workplace & Culture
Our offices are the place where you are always welcome when you are not working on client's site or from home. Every single person that joins us is met in a personal and unique way.
What is really common to all of us, is the envy to contribute to the improvement of people's health. Every employee being part of Keyrus Life Science is therefore fully committed to making the world a better place to live.
With us, you will be part of our family and feel our human approach culture as of Day 1!
Walloon Brabant
·
Hybrid Remote
Global Medical Information Consultant
You are a Medical Affairs professional and you want to take your career to the next level? This is your sign!
Loading application form
Already working at Keyrus Life Science Belgium ?
Let's recruit together and find your next colleague.